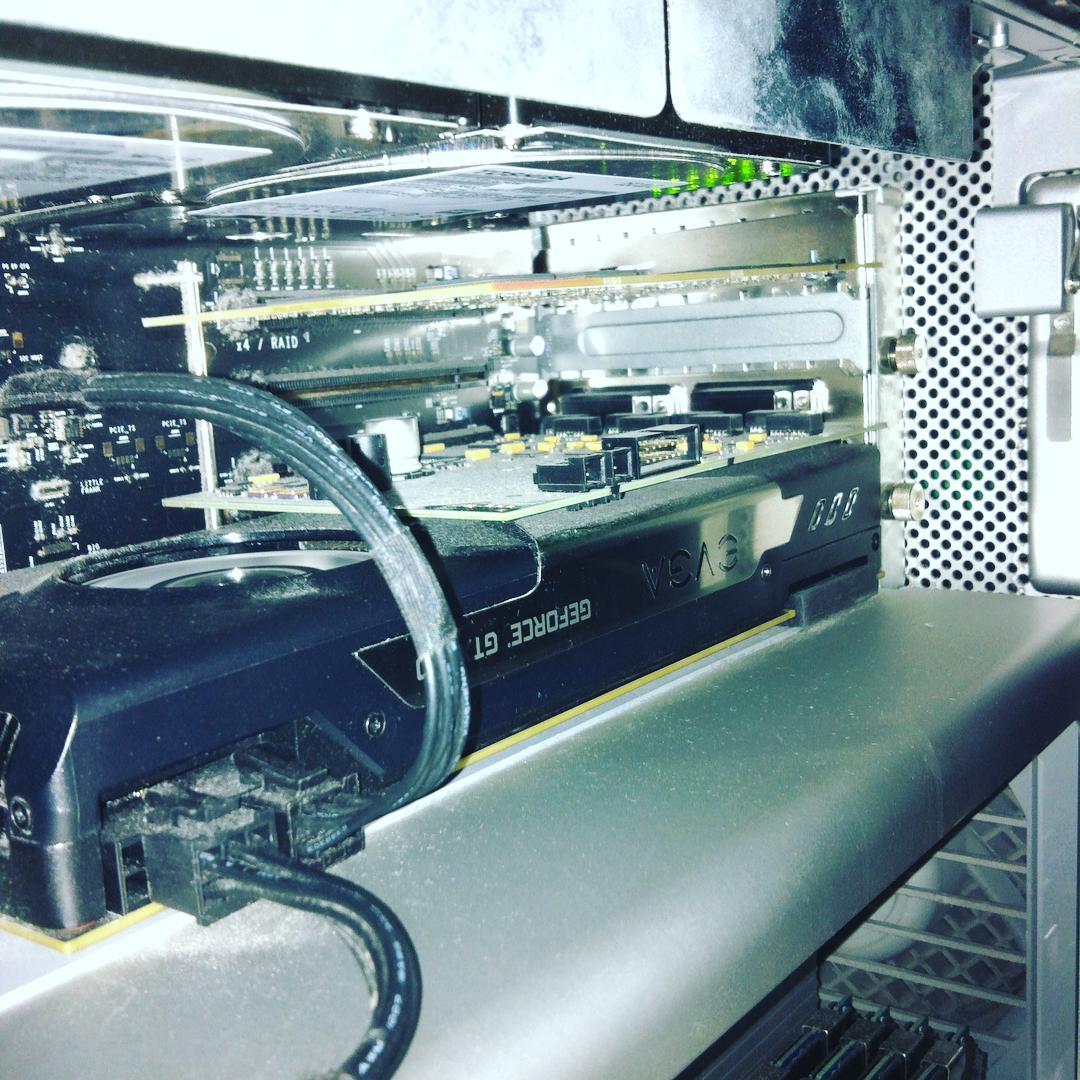 Mac pro Custom
---
Custom and updated with 12 cores 3.2GHz, 64Go Ram plus SSD drives, UAD 2 Octo pcie card, Lynx Aurora AES pcie card.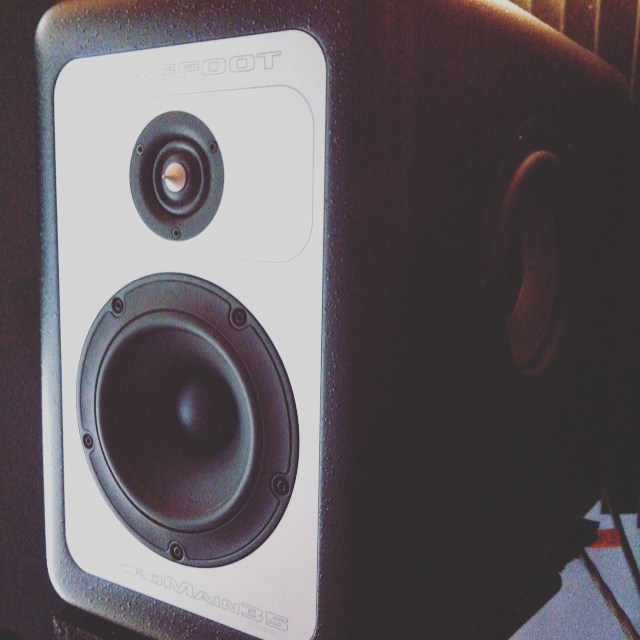 Pair of Barefoot MM35 Gen2 Monitors
---
Generation 2 including NS10, Auratones and Hifi simulator.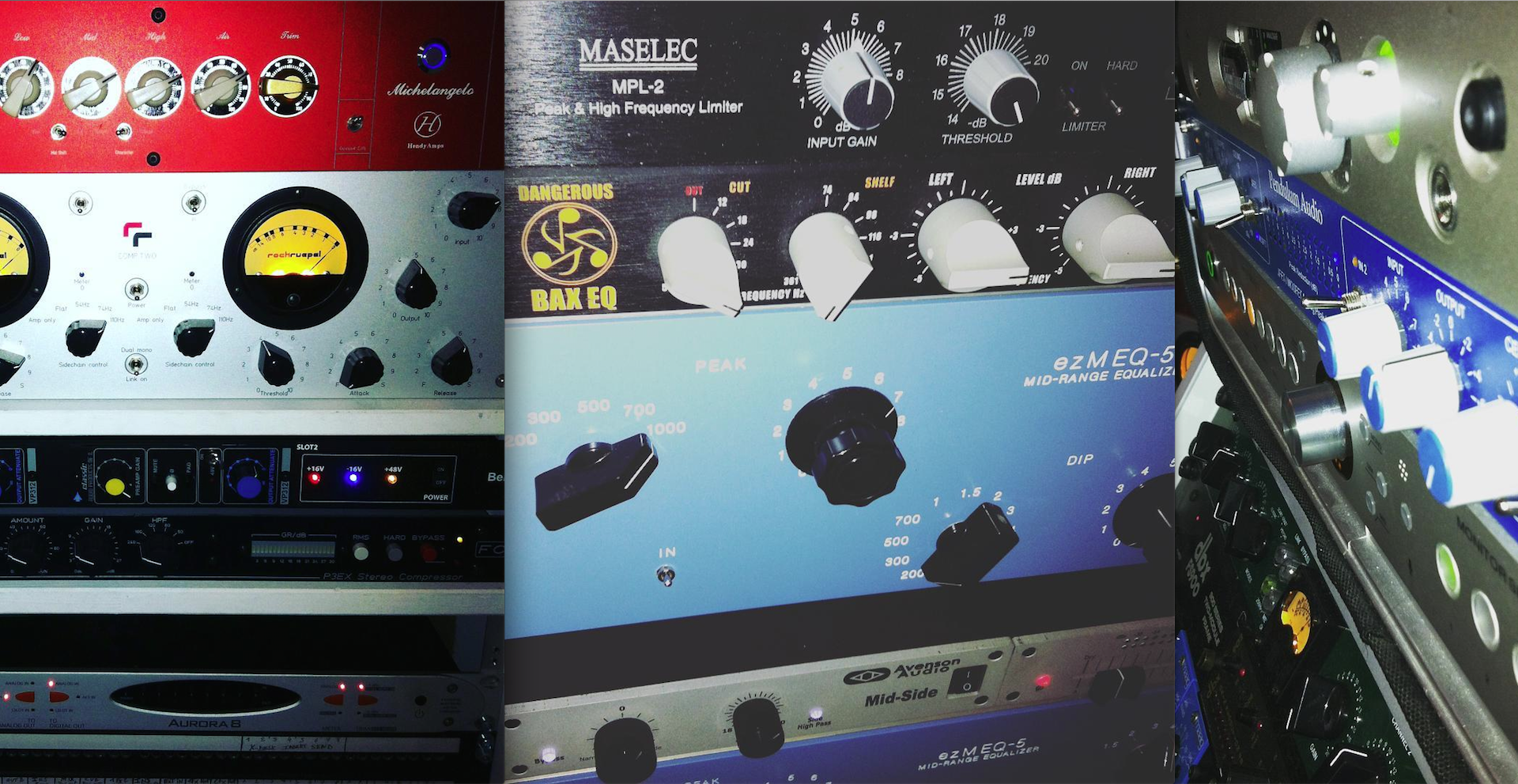 Mastering gear list
---
Prism Lyra Converters (better clipping and clarity than Bomber and many other high end converters)
Rockruepel 2 ultra fast Vari-Mu stereo mastering compressor
Hendy Amp Michelangelo all tubes stereo Eq
Foote Comp System P3EX VCA stereo mastering compressor with RMS mode
Maselec MPL-2 analog limiter and Hi Freq Limiter
Pendulum PL-2 analog Peak limiter
Dangerous Music Stereo Bax Eq
Pair of AML Pultec MEQ-5 Clones Modified with Jensen transformers and NOS Tubes
Parallel and Mid/Side Avenson loop for the MEQ-5
Pair of Maag Eq2
Bettermaker eq502p remote (Stereo Pultec eq with automation and recall)
Custom MS matrix mastering grade for Eq2 and eq502p.- Shadow Hills Dual Vandergraph VCA comp.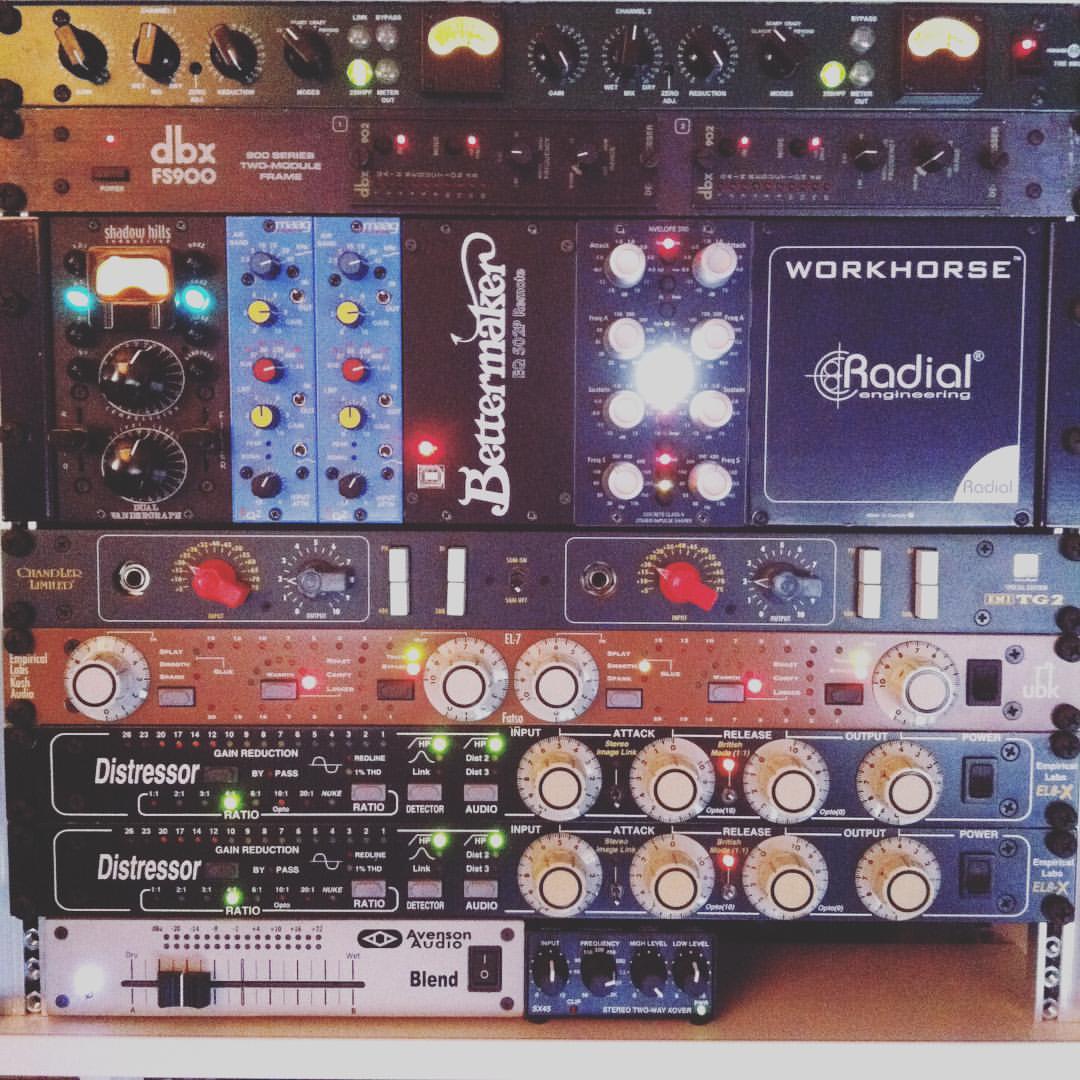 Stems Mixing gears list
---
Lynx Aurora 8 converters
Radial Lunch Box for 500 to power modules
Pair of CAPI VP312 (API original design based)
Ubk Fatso EL7 Empirical Labs buss compressor
Elysia Stereo Nvelop (Advanced transient designer dynamic shaper)
Chandler Limited TG2 abbey road stereo preamps (best electrifying preamps for guitars and lead synths)
Pair of Empirical Labs Distressors EL8-X (the must have compressor since the 90's for electro/rock sounds)
Parallel Avenson loop for the Distressors
Inward Connection The Brute 2 stereo Limiter (a solid state Vac Rack, renowned Fairchild like)
Pair of « Golden » dbx 902 Deesser/HF limiter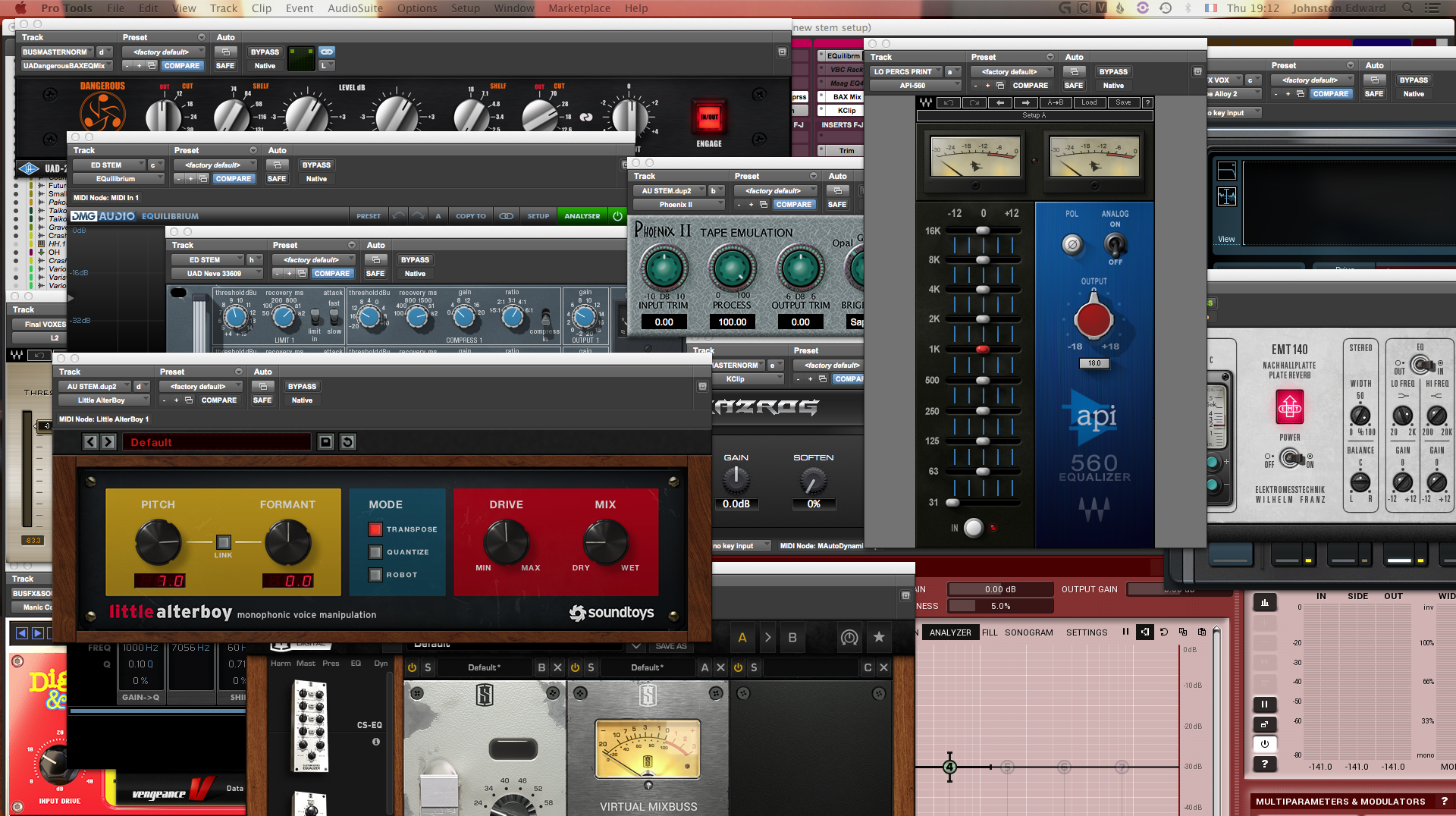 Plugins list
---
Likely all plugins on earth !
Most of UAD2 plugins
All Steven Slate's plugins
Plugin Alliance / Brainworx
Fabfilters plugins
Izotope
Cranesong
Waves
…List is too long !