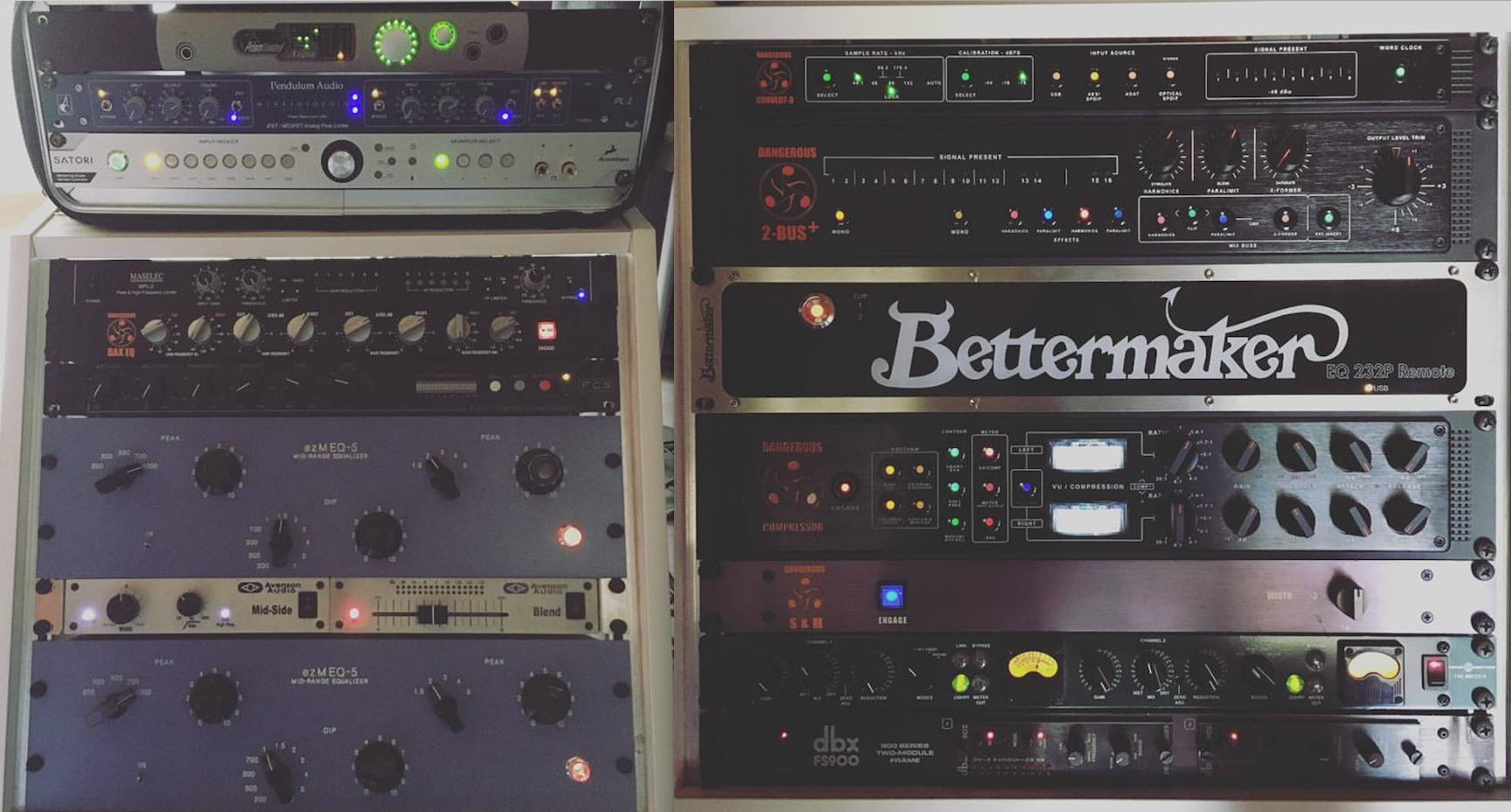 Stems & Stereo Mastering gear list
---
Dangerous Convert AD+ mastering grade converter
Dangerous Convert-8 mastering grade converters
Dangerous stereo mastering compressor
Bettermaker eq232p Remote stereo mastering Eq
Foote Comp System P3EX VCA stereo mastering compressor with RMS mode
Maselec MPL-2 analog limiter and Hi Freq Limiter
Pendulum PL-2 analog Peak limiter
Dangerous Music Stereo Bax Eq
Pair of AML Pultec MEQ-5 Clones Modified with Jensen transformers and NOS Philips Tubes
Parallel and Mid/Side Avenson loop for the MEQ-5
Inward Connection The Brute II stereo parallel comp/limiter VacRac tubeless
Dangerous S & M Mid/Side matrix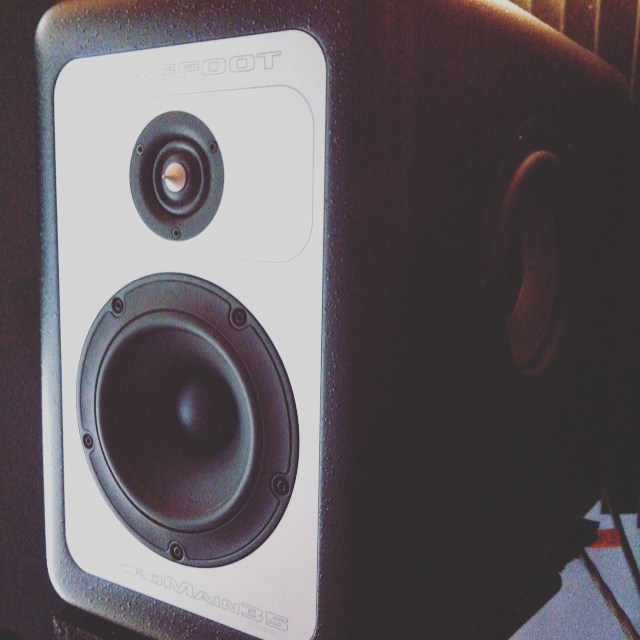 Pair of Barefoot MM35 Gen2 Monitors
---
Generation 2 including NS10, Auratones and Hifi simulator.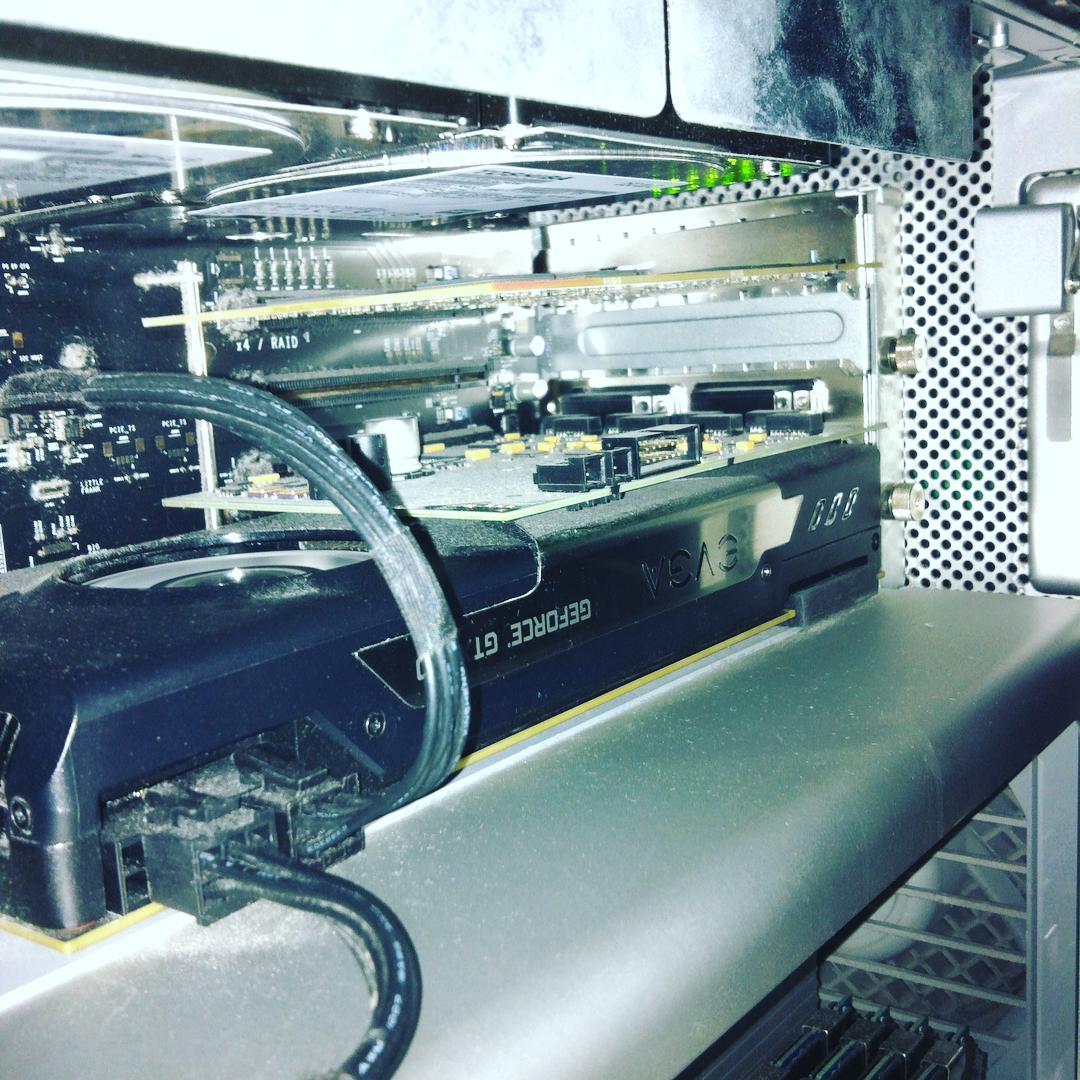 Mac pro Custom
---
Custom and updated with 12 cores 3.2GHz, 64Go Ram plus SSD drives, UAD 2 Octo pcie card, Lynx Aurora AES pcie card.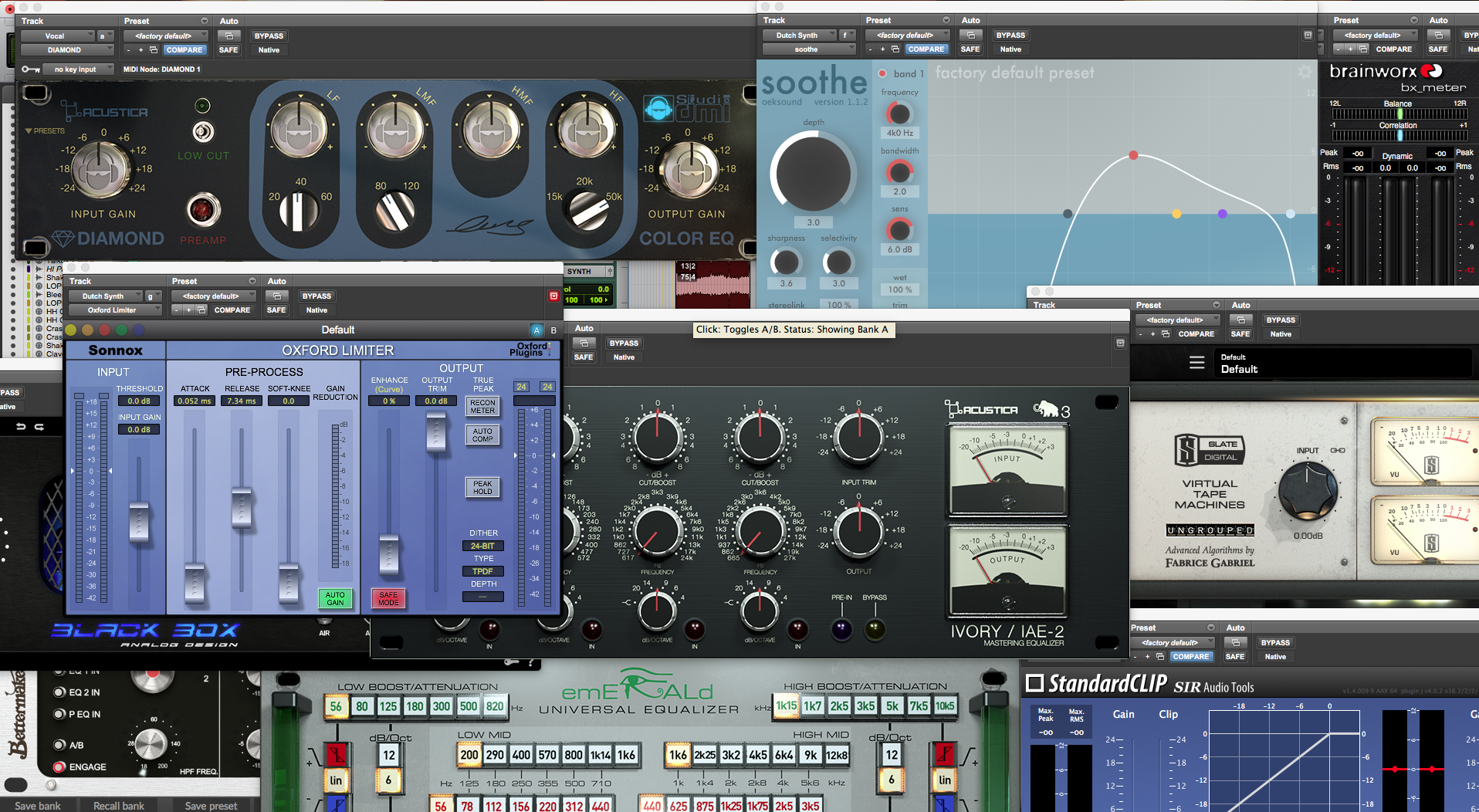 Plugins list
---
The latest and highest quality plugins available:
Most of Acustica Audio plugins
Most of UAD2 plugins
All Steven Slate's plugins
Plugin Alliance / Brainworx
Fabfilters plugins
Izotope
Cranesong
Mastering the Mix Reference
…List is too long !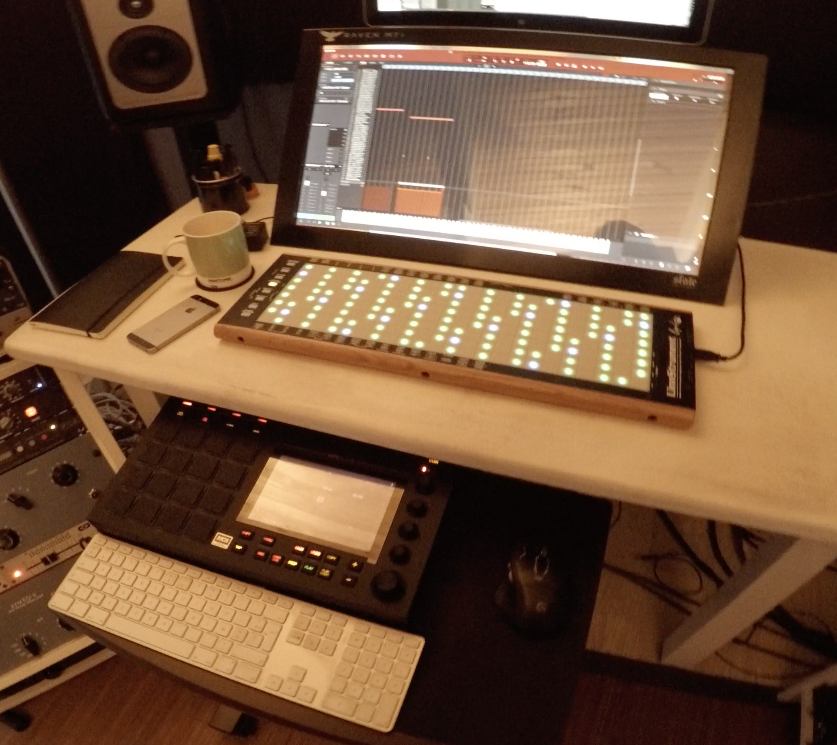 Controllers and Beat machine
---
Linnstrument
MPC Live
Raven MTI 1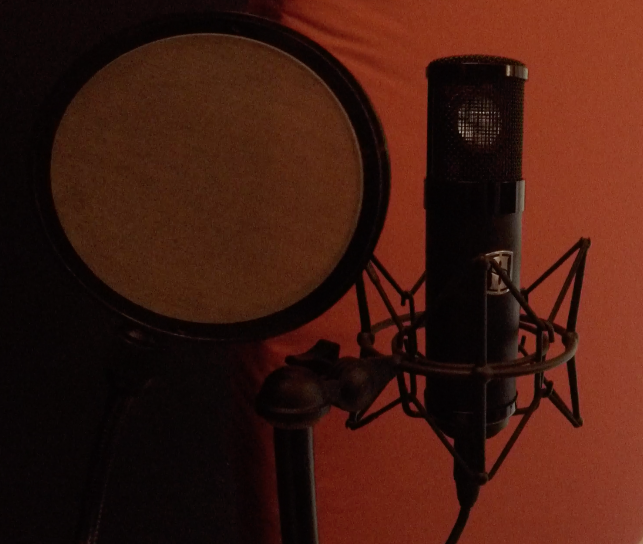 Microphones and preamps
---
Slate VMS-1 Static Mic and Preamp
Chandler TG2 EMI stereo Preamps
Shure SM7 and SM58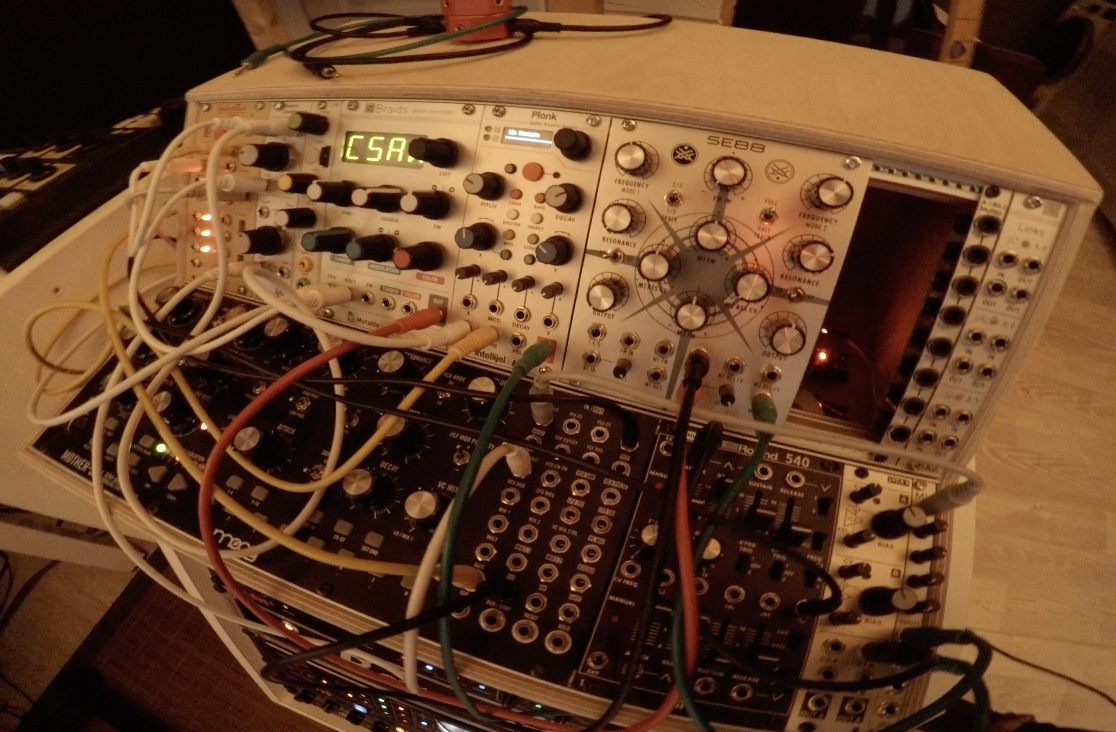 Modular Synth
---
Modules list:
ENDORPHIN Shuttle Control
MUTABLE INSTRUMENTS Braids
MUTABLE INSTRUMENTS Links
MOOG MUSIC Mother 32
INTELLIJEL DESIGNS Plonk
INTELLIJEL DESIGNS µVCA II
TIPTOP AUDIO One
STUDIO ELECTRONICS SE88 (Based on CS80 filters)
ROLANDSystem-500 540 Dual Envelope Generator and LFO
ALM/BUSY CIRCUITS Beasts Chalkboard (« CV octaver »
…Waiting for my Macro Machine Omnimod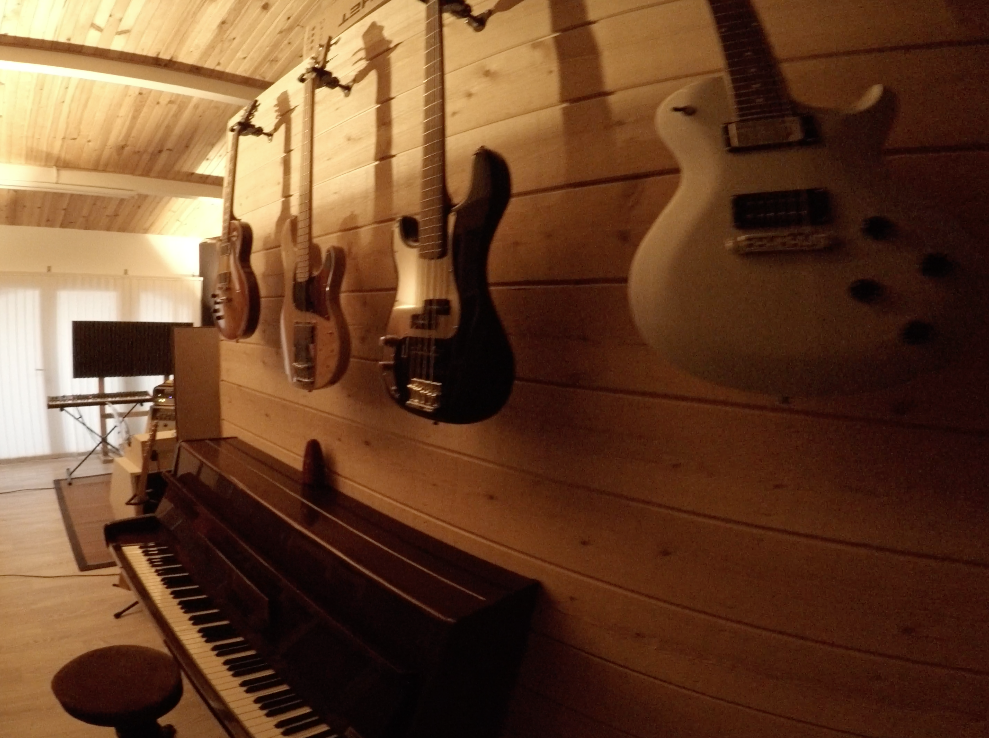 Guitars & Bass (Left Hand)
---
Guitar & Bass list:
FENDER American Vintage '52 Telecaster LH reissue, customized
GIBSON Les Paul Standard LH with EMGs
FENDER precision bass customized with added Jazzbass Hepcats pickups
PRS SE Mark Tremonti – Platinium mounted LH with added PRS HFS Treble Pickup Custom 24
IBANEZ ATK300 customized with passiv electronic and big german handmade pickup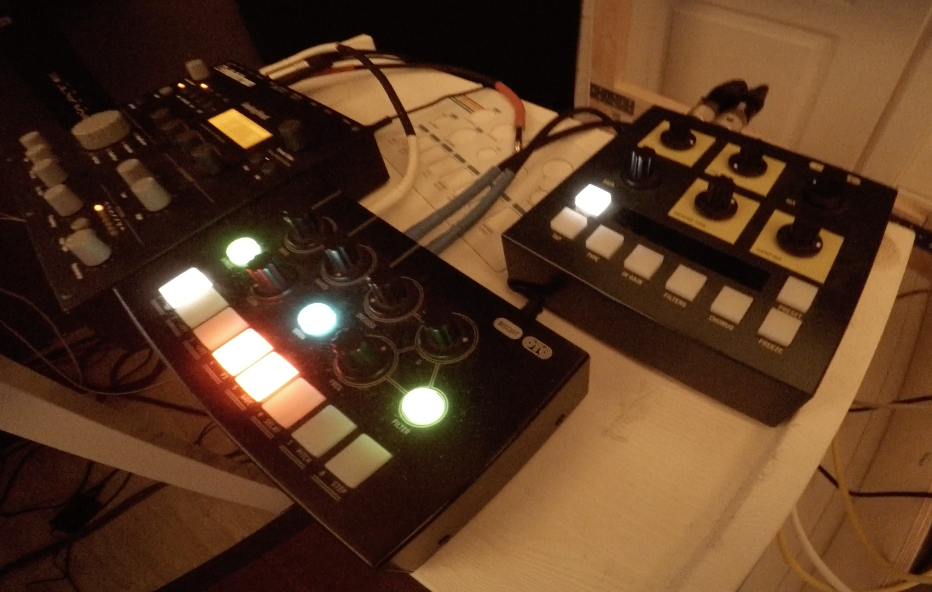 External FXs
---
External FXs list:
OTO Machines Biscuit
OTO Machines BAM
Elektron Analog Heat
OTO MACHINES ARE THE BEST EFFECTS OUT THERE!! Go get some of those Boutiques effects boxes from the crazy great Denis asap! 😉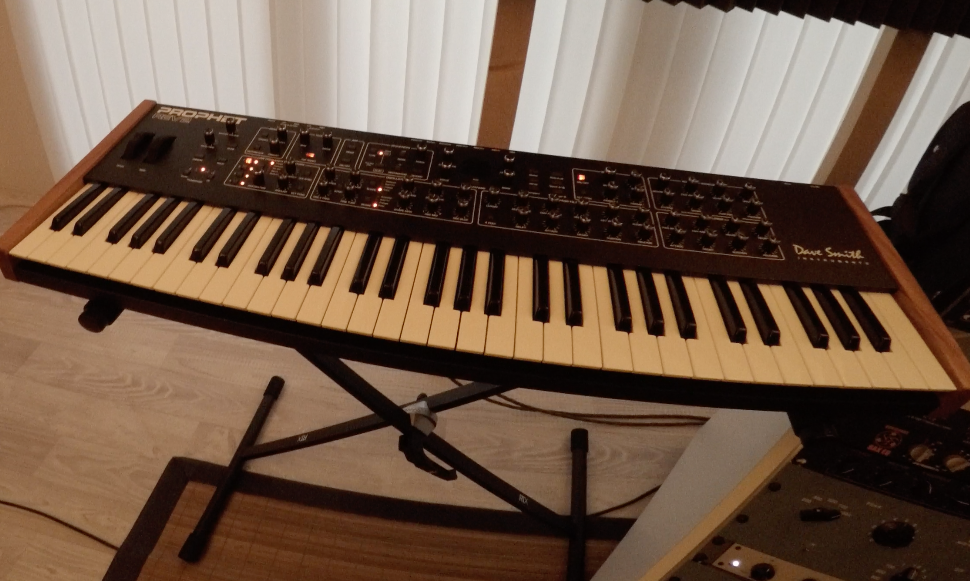 Polyphonic hardware synth
---
DSI Prophet8 Rev2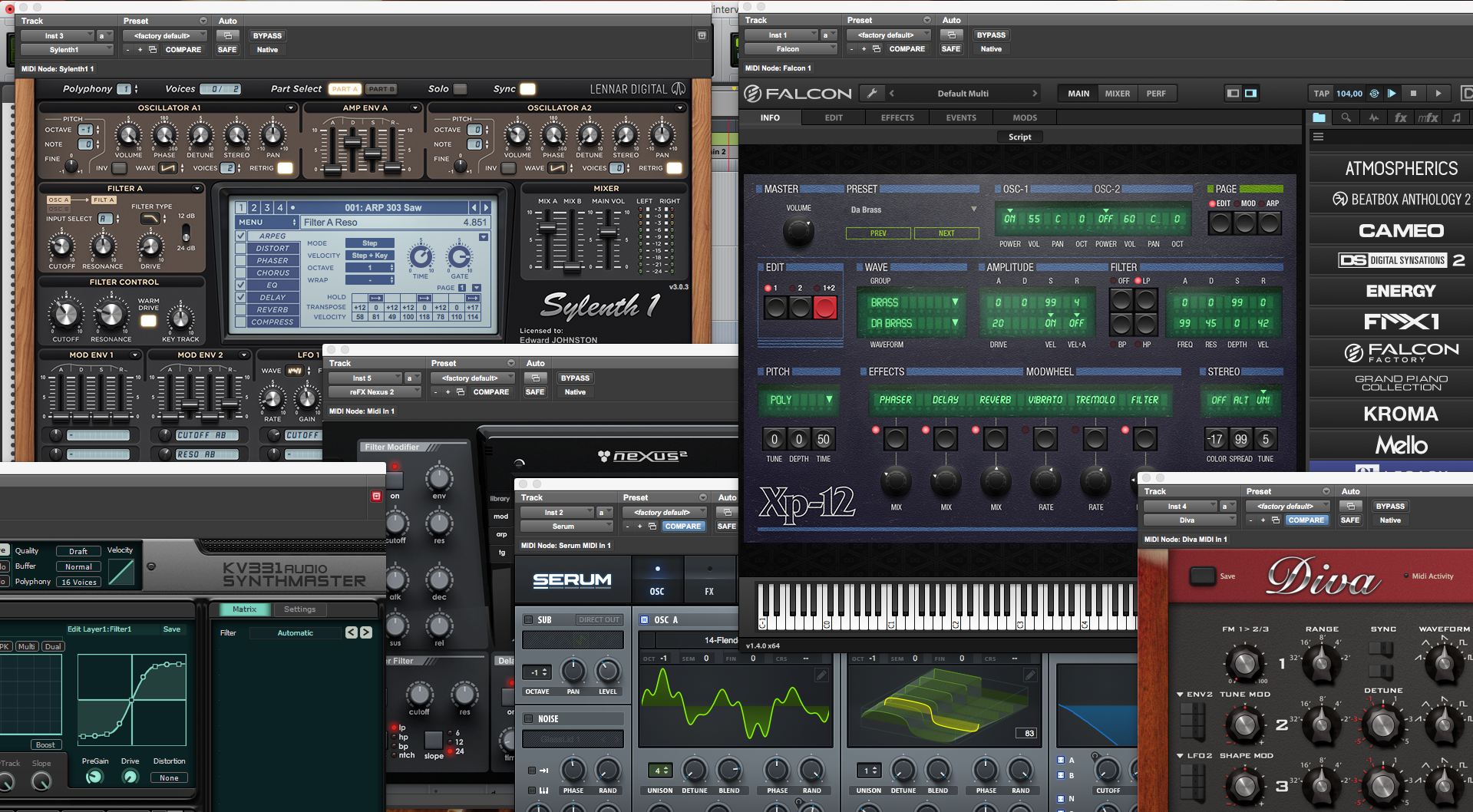 Virtual Instruments & Samples list
---
The latest and highest quality Virtual Instruments and Sample Libraries
UVI Falcon + nearly every expansions/synths from them
Xfer Serum
Lennard Digital Sylenth1
U-He DIVA, Zebra HZ, Bazille & Repro-1
ReFX Nexus2 + expansions
KVR335 Synthmaster + All expansions
Native Instrument Kontakt, Reaktor, Maschine + Various Libraries
Splice personnal samples selections
Cymatics
300Go of one shot drums samples curated during the last 10 years
…List is wayyyyyy too long again!!!